Make no mistake about it, nutrition is powerful. . . 
This is where you'll find current, credible, evidence-based information on the nuances of breast cancer nutrition.
A few ways that nutrition can help:
May reduce risk of recurrence or progression.
Helps body stay strong to withstand treatment.
Supports healty immune system.
Improves mood and energy.
A few examples of nutrition topics you'll find here on the BITE BACK blog:
Intermittent fasting
Nutrition's impact on reducing risk of recurrence
Diet and nutrition survivorship guidelines.
"Targeted" nutrition. 
Sugar and breast cancer.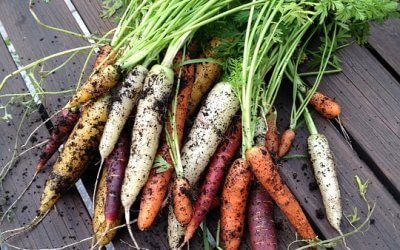 How one could possibly get enough protein when eating nothing but plants? That question has been the subject of debate, the butt of jokes, and a myth that refuses to die FOR YEARS, largely due to a lack of understanding about how the body uses protein from...
read more
Gear Up for Breast Cancer Treatment:
 A Nutrition and Fitness Jumpstart WORKSHEET.
Food, Fitness and Lifestyle Tips You need to know NOW!